Seattle is one of the most rapidly growing large cities in the United States. With tranquil green spaces, a symphony, art museums, and artisan studios that create hand-blown glass, it's not hard to find reasons why so many people love this Northwest gem. Seattle has lovely neighborhoods in the hills and by the water. If you're considering a relocation here, these are some of Seattle's most charming neighborhoods:
Ballard
Ballard is a family neighborhood with an excellent school system, a maritime history, and a Scandinavian culture. The neighborhood is a favorite for foodies and features a lot of:
Bars
Restaurants
Farmer's Markets
The thriving neighborhood is northwest of Downtown Seattle and features several condo communities. Many of the homes have the islands of the Puget Sound and the Olympic Mountains as backdrops. The median price for homes in Ballard is $619,800. The neighborhood is a mix of older homes and modern, condo developments.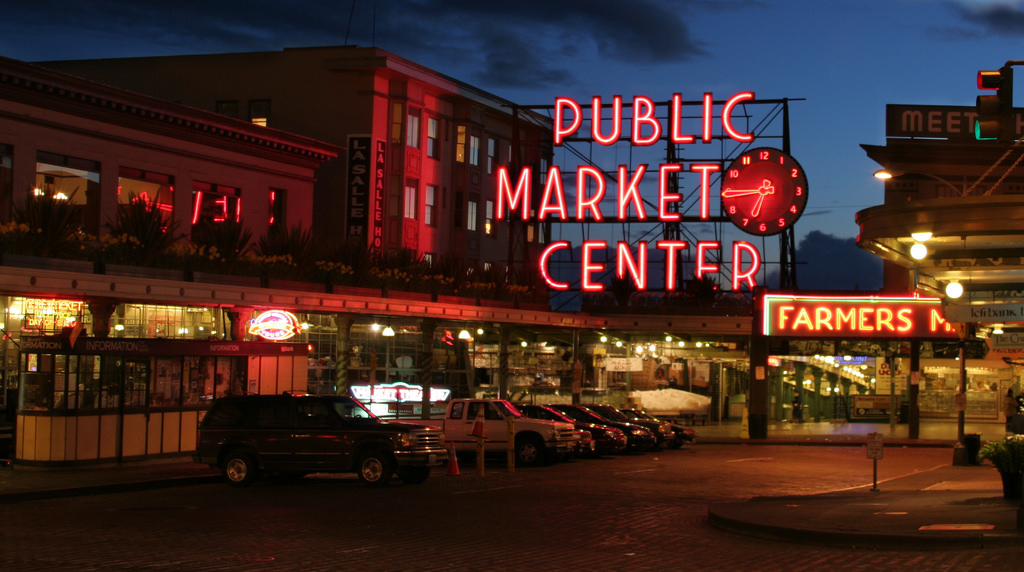 Belltown
Belltown is a neighborhood on the waterfront and is car-free. Belltown is regarded as one of the best places in the Seattle Metro region to retire because of its easy access to everything the 12,000 residents need. The neighborhood with a dense population is the most walkable in Seattle. Residents enjoy upscale boutiques, nightlife venues, and an array of restaurants. Belltown's median home price is $735,641, with a large selection of high rise, condos and single residences, many of which have heated pools. Due to the pedestrian-friendly design of the neighborhood, residents walk to work, to shop, or to dine out with friends.
Capitol Hill
Capitol Hill is slightly east of Downtown Seattle and is a diverse community known for the nightlife and entertainment districts. The Pike Place Market has been an attraction in the community since the early 1900s. The neighborhood is famous for:
Music venues
Beautiful, green spaces
Clubs
Bars
Boutiques
The median price for homes in the Capitol Hill neighborhood is $473,706. The neighborhood has bus service, is on the rapid transit light rail route, and has Seattle trolley service.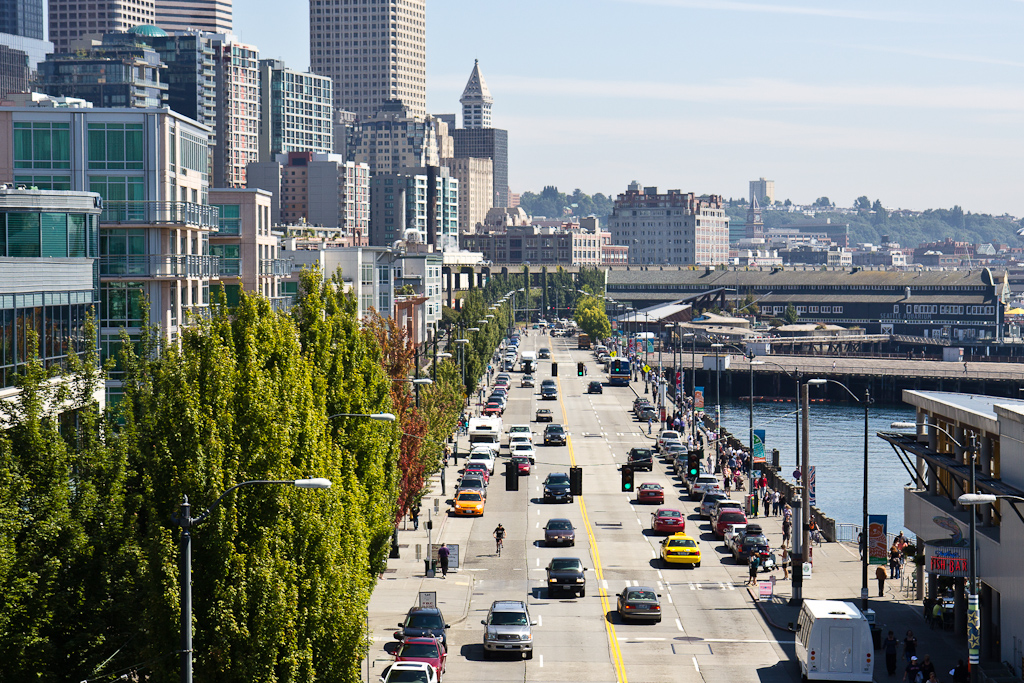 The South Lake Union
South Lake Union is a green-friendly community and commits to sustainability. The community has more LEED-Certified homes than any neighborhood in Seattle and charging stations for electric vehicles. SLU features the first electric streetcar in Seattle. South Lake Union is an up and coming community on the lake with a nautical atmosphere, famous for technology and diverse culture. The average sales price for homes in South Lake Union is $420,000.
Queen Anne
Queen Anne is located on the northern border of Downtown Seattle and is famous for its elegant architecture from the 19th-century and its panoramic views of the skyline of Seattle. Kerry Park is the center of a lot of the neighborhood festivities, especially on New Year's Eve. Queen Anne Avenue, North is the locale for many of the neighborhood's trendy restaurants and bistros. Two of the former high schools now condo complexes, are on the National Register of Historic Places. The median price for homes in the Queen Anne neighborhood is $894,900.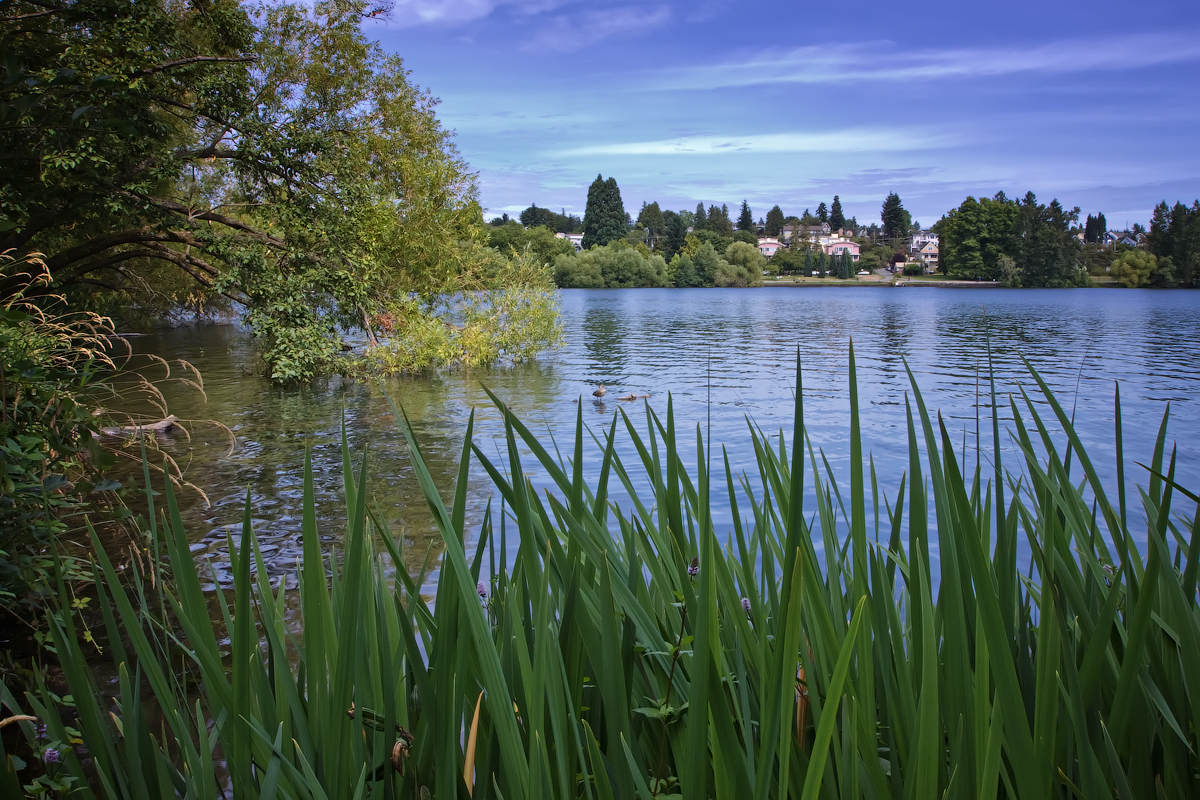 Best Movers in Seattle WA
Once you've settled on a neighborhood, it's time to bust out those cardboard boxes and start packing. Whether you're planning a local move or an interstate relocation, have you considered hiring a professional moving company? If so, check out one of recommended Seattle moving companies:
Reliable Moving
2608 2nd Ave, #123
Seattle, WA 98121
(206) 443-0210
This moving company has helped Puget Sound customers for years, living up to its name as a "reliable" moving choice. From residential moving to storage to statewise moves, this family-owned operation does it all. Request a quote today!
Cheap Movers Seattle
12345 Lake City Way NE #2090
Seattle, WA 98125
(206) 899-0066
From Bellevue to Vashon, and everywhere in between, you can find this Seattle WA mover hard at work. When you don't have time to pack or need a last minute moving company, Cheap Movers Seattle is always ready to lend a helping hand at a cheap rate.